At Play Well Perth, we strongly believe that music is something to be shared and we offer a range of different lessons and classes tailored specifically for the needs of every student. Our group classes offered are delivered in small groups so you can be guaranteed to receive customised lessons which meet you at your level. Often larger group piano classes are delivered in a one-size-fits all approach, sacrificing critical elements such as building solid technical foundations and following up any misunderstandings in addition to no choice when it comes to repertoire. Our group classes take into consideration your likes of repertoire, ensuring absolute simplicity of delivery and extra resources plus personalised additional support should you ever feel stuck. We specialise in matching individuals to form groups that are appropriate in level and many life-long relationships are formed through our various programs forming a community of well-rounded musicians. Have a browse to see the kinds of lesson we offer and if you can't see something that fits your needs, we would love to hear from you to see if we can accomodate.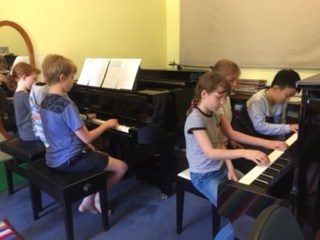 Play Well Kids
At Play Well Perth, we run unique lessoons for all students under 12 years old who enroll in private one-on-one lessons whereby they are also expected to participate in monthly group classes and duet lessons. Playing the piano can be an isolating instrument and this structure allows our students to learn valuable ensemble skills, practice performing in front of others and solidify their music theory in addition to working on their solo repertoire. These are skills that simply cannot be gained through standard private tuition alone. These group classes are held once a month in addition to regular private lessons followed by a cup of tea and array of delicious snacks!
Please note: Our lessons for kids are currently fully booked however if you would like to be considered for the next availble space, please click here.
Group Classes for Adults
We offer a series of exciting and comprehensive group classes for adults in terms that suit the group. Our group class sizes vary from 2-4 people per class on either a weekly or fortnightly basis, depending on the needs determined by the group prior to the commencement of term. Learning the piano as an adult beginner or revisiting piano studies can often be daunting and this option is recommended as one of the most effective at keeping yourself motived and accountable as you have peers with the same challenges to support you. You will learn everything about the piano in record time with an understanding you never thought possible. Full online resources are provided at the conclusion of each lesson, tailor-made to your needs so you have the expert guidance to ensure success in your piano studies.
As a member of one of Play Well Perth's group classes, you will learn a range of well-known and loved songs, from pop to blues to classical, as well as any specific song requests from participants taken into account when designing the program for each term. In addition you will soon be improvising and creating your own music in an array of different styles that resonate with you and your personality. On top of this, you will learn the fundamentals of music theory in a way that is so simple to understand you will have the skills to apply it to almost any song you want to play on almost any instrument. You will also be able to fluently read music in no time at all, and will wonder what all of the hype around reading music is about. If you have ever received prior music lessons feeling baffled, let one of our classes completely demystify this for you!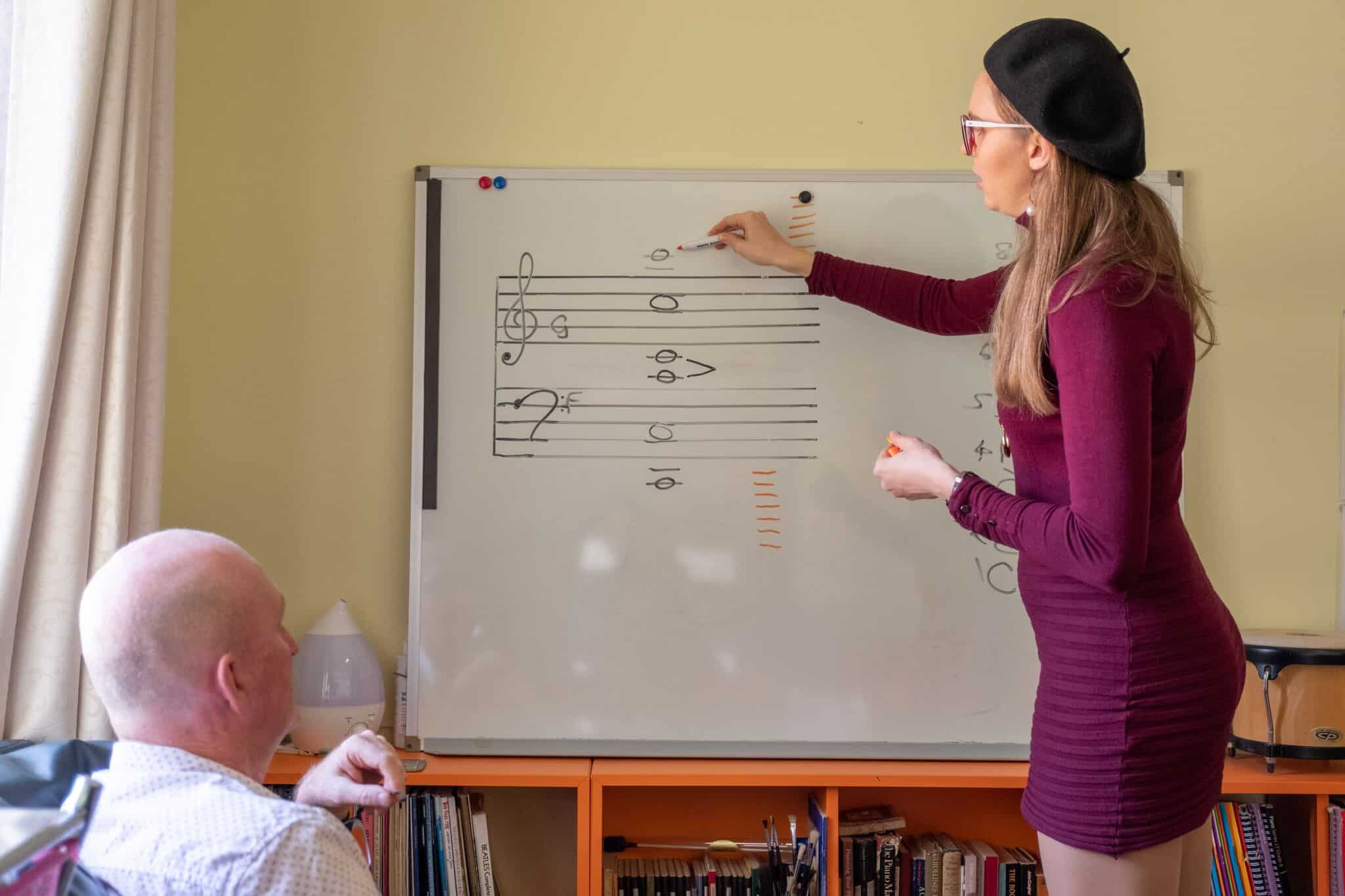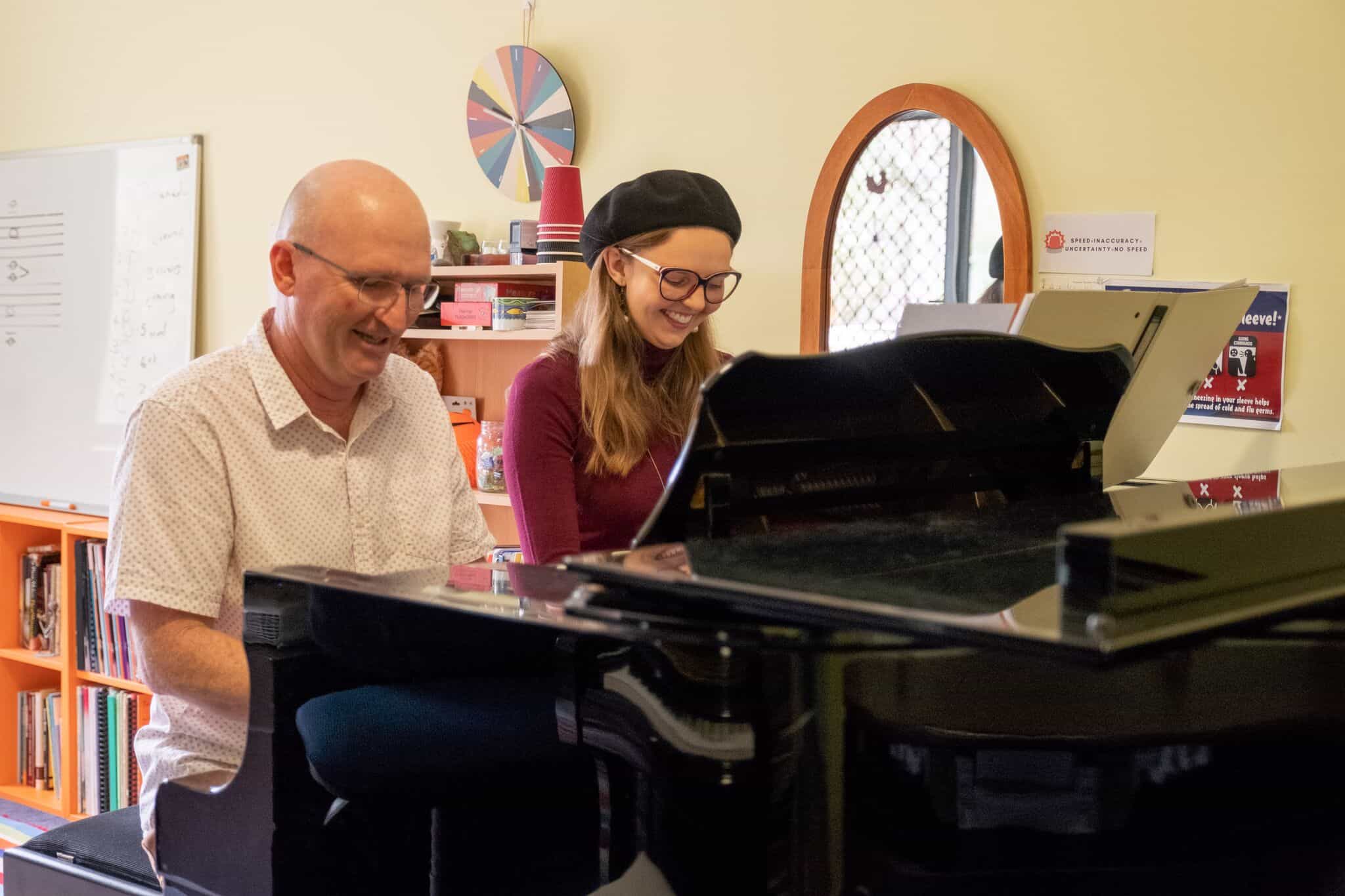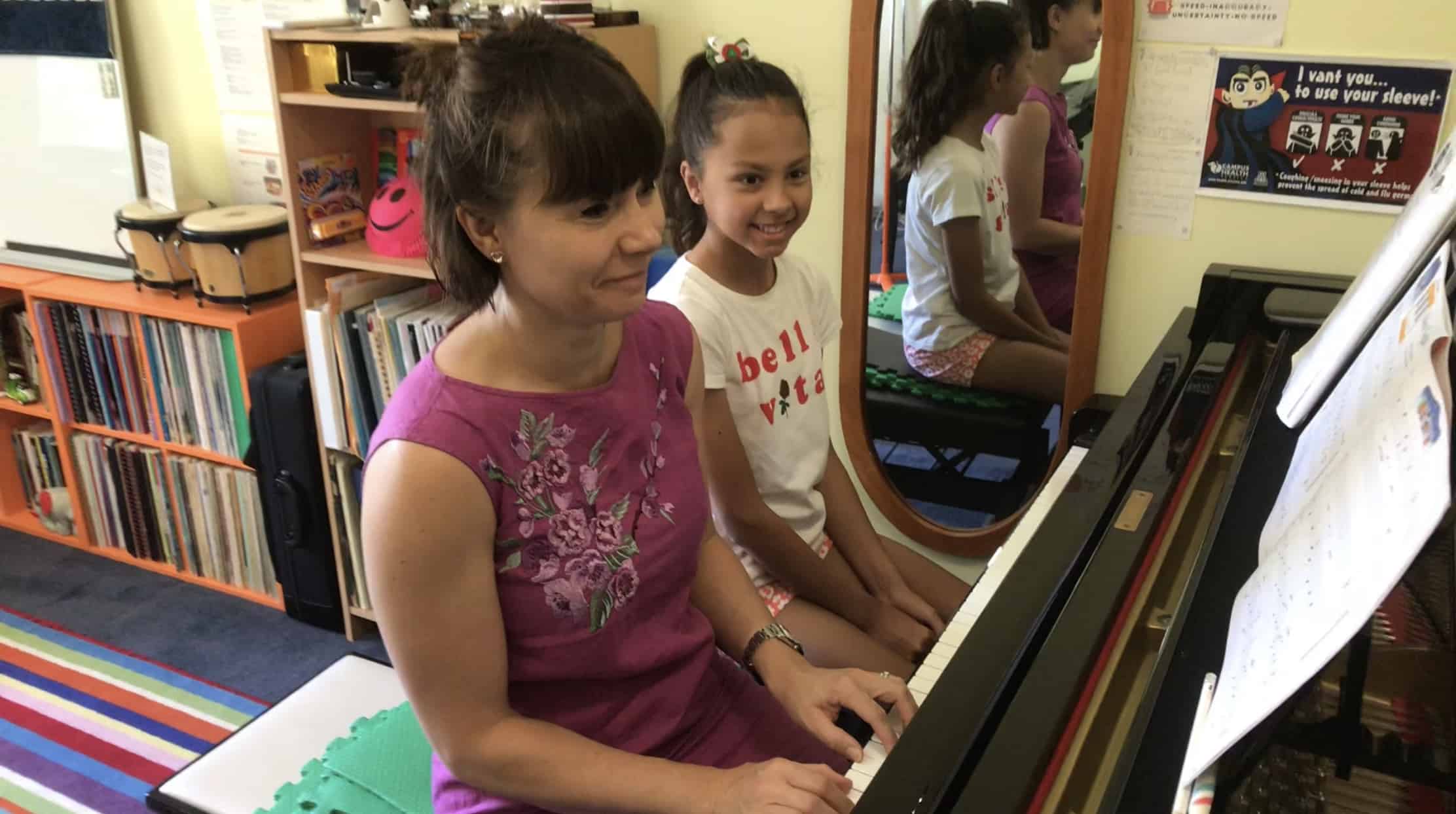 Musical Mums Program
Learning music is one of the greatest gifts you can give your child in terms of developing their fine-motor skills as well as enhancing both their literacy and numeracy. It gives them the creative power to solve highly intellectual problems throughout their lives and connect with society. It is also known that studying music from an early age creates better connections between both the mind and body. If you are a mum who would like your child to have the best experience with music, this program is for you. We encourage all parents to learn the fundamentals of music theory and basic piano skills during this short course, as well as practice strategies to help their child succeed in their learning journey BEFORE enrolling your child in a lesson program (although it is never too late to learn if your child has already been learning for a while!). Many of our Musical Mums have continued to learn piano along side their child because they cannot get enough of what the benefits of learning music has to offer, making them highly qualified and confident to help their children leap into music.
Not sure which kind of lesson is right for you? Contact us today so we can help you choose the right lessons for you.