I offer a variety of services across a number of locations over Perth. Please enquire to find the most suitable location for you. Referrals often attract discounts and services offered include:
Teacher Consultancy
One-on-one private lessons- subscription & casual
Dual-lessons (discounted & subject to agreement- enquire for terms & pricing)
Skype/Facetime Lessons
Group lessons (included in subscriptions)
Classes (enquiry only)
Lectures (enquiry only)
Performances (enquiry only)
For casual lesson prices or to book a session please see below.
Please find a copy my studio policy in the sidebar, or click here ("Study Policy 2018")
For those after assisted Skype sessions in the Taubman Approach with Dr. Therese Milanovic, please enquire via the contact form before booking.
If the booking area above is not working, please visit this link: 
https://bookmypianolesson.acuityscheduling.com/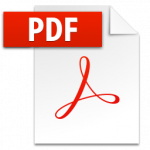 Studio Policy 2018
(Opens in new tab)