The Well Musicians are those who put their bodies first- they do not play through discomfort or mental anxieties. They create movement and thought patterns which allow them to play with freedom and ease, enabling the height of musical expressivity. In order to become Well Musicians, we must be prepared to become flexible and open-minded in our learning, constantly challenging traditional pedagogy as well as our own ideas and habits- enabling us to acquire a more pertinent skill set which opens up an endless realm of musical possibility. The Well Musicians also guide future generations to Play Well, preserving the very nature of music as a medium for which to be loved, shared and enjoyed rather than an incomprehensible struggle as it has become for many. The question is then, how can we become physically and musically free?
We help musicians to play well with a strong emphasis on movement- whether that be through moving in more physically co-ordinate ways to be able to achieve greater fluency, ease, comfort and speed in their playing. We also work with musicians on performance psychology, working with creating particular thought patterns which positively affect the physicalities of playing such as managing and eliminating physical tension created by performance anxiety to tweaking movements in every day life which often feed into our movements at the instrument.
Having been lucky enough to have experienced the full-spectrum of teachers from average to world-class, we are passionate about high-quality piano teaching as we have seen the best of both worlds. We know that misinformed teachers can lay foundations for potentially injurious, confusing and unmusical playing and how highly-informed teachers can completely transform, clarify and inspire any student who is willing to learn.
We are also dedicated to working with other piano teachers, helping them to teach well and give students the best possible chance for musical success. We firmly believe that a strong understanding of movement, clarity of instructions and well-informed teaching leads to students who play well with ease and fluidity as well as better comprehension and love of their music.
The three pillars of our teaching philosophies include wanting our students to play music in ways which allow them to:
feel in control & competent
be physically and mentally comfortable
be musically expressive using great sound
Our non-traditional and open-minded approach to teaching and learning is focused on continuously challenging the thoughts of existing pedagogy, striving to continuously improve in our own practice and teaching and this is a value which we see often translates to our students. We firmly believe that everyone can learn something from someone and frequently attend professional development events across the globe to ensure our students are receiving the most current ideas and developments in piano teaching to optimise the lesson experience. All of our teachers still take regular lessons with a number of coaches to ensure our own playing is continuing to grow, never falling into a comfort-zone and to keep in touch with the student mindset which helps us to relate to the learning experiences of our students.
We promise to deliver the most unique and reliable services to our students, making the process of piano playing so much simpler and more enjoyable whether starting completely from scratch or a seasoned performer or teacher. For more information about the extensive range of services we offer, please see the Book a Lesson page. Also, keep posted on upcoming events by either subscribing to our mailing list, following us on Facebook or check this space regularly.
Our Director:
Anastasia is a UWA piano performance graduate who has played an active role as a passionate performer, presenter, collaborative pianist and an experienced teacher in both the WA community and abroad.  She is currently on the WA Music Teachers Association council serving as Vice President and was drawn to the council in order to assist in improving the standard and quality of private music studio teaching around the world. Anastasia has strong experience in many forms of movement studies, including dance, yoga, pilates, Alexander Technique as well as experience in the Taubman Approach which specialises in musician's wellness and assists pianists to play with more comfort, speed, accuracy and ease as well as helping piano teachers diagnose teaching problems faster. In her spare time, Anastasia loves to explore new technology and apps to improve her teaching, learning new repertoire, playing chamber music, cooking up a storm, travelling and tending to her garden and chickens.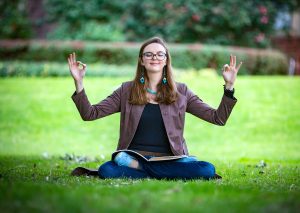 Learning to play piano as an adult is really rewarding. You enter a new world. Previously you may have been too involved with other endeavours and you will find the contrast with learning to play piano  very uplifting indeed. You do not need  'special gifts' …just the willingness to practice, have a piano you like and a piano teacher who understands your needs for playing piano. In my case I have little rhythm sense, have difficulty in holding a tune in my head, and, have wide fingers! Annie helped uniquely and decisively in all these areas of difficulty. Learning to play piano is along term project but can provide great interest and recreation along the way, and you soon make new acquaintances and, better appreciate concerts to complement your entertainment activities. Annie is an excellent teacher no matter what your present level, you will enjoy the work you do for your teacher…..and also improve  your acuity, concentration, memory and dexterity….and find a new life-long recreation.
Annie has an excellent rapport with her students. She takes teaching seriously but makes learning fun with lots of engaging activities. Annie has taught both myself and three of my children and we all adore her. She actively seeks pieces particular to individual student's interests. Her end of year concerts are a genuine delight.
I think Annie is a very good teacher because she makes things easy and makes games up that are so fun.
Annie is a really good teacher. She is kind and she really loves to see her pupils learn and master the piano. She mixes games, work and learning all in one with flash cards and fun activities.