Thank you for visiting our site! We are a team of innovative and passionate musicians who specialise in assisting beginners to professionals in learning music easily whilst creating and maintaining healthy habits at the piano and in everyday life.
Wherever you are in the world, our expert Play Well teachers can help you with: 
Getting started in your piano playing in the easiest to grasp way, making immediate progress (we promise long-lasting results!)

Performance preparation

Establish and improve healthy technique as well as retrain out of injury

Speed learning and teaching strategies at all levels

Learning to play the piano in more co-ordinate, musical and engaging ways.
If you would like to find out more or book a session, please feel free to explore this site or contact us via the links above.
Anastasia Buettner-Moore
Director
Play Well Perth
Dr Bull, 84- Retired Physics Professor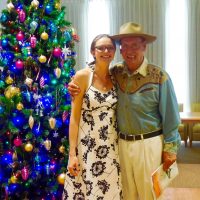 Learning to play piano as an adult is really rewarding. You enter a new world. Previously you may have been too involved with other endeavours and you will find the contrast with learning to play piano very uplifting indeed. You do not need 'special gifts' … just the willingness to practice, have a piano you like and a piano teacher who understands your needs for playing piano.
In my case I have little rhythm sense, have difficulty in holding a tune in my head, and, have wide fingers! Annie helped uniquely and decisively in all these areas of difficulty. Learning to play piano is along term project but can provide great interest and recreation along the way, and you soon make new acquaintances and, better appreciate concerts to complement your entertainment activities.
Annie is an excellent teacher no matter what your present level, you will enjoy the work you do for your teacher….. and also improve your acuity, concentration, memory and dexterity…. and find a new life-long recreation.
Jodie, Piano Supermum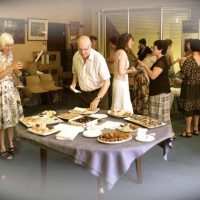 Annie has an excellent rapport with her students. She takes teaching seriously but makes learning fun with lots of engaging activities. Annie has taught both myself and three of my children and we all adore her. She actively seeks pieces particular to individual children's interests. Her end of year concerts are a genuine delight.
Wendy- Piano Teacher
Annie is a dynamic, passionate, and professional piano teacher and musician. I booked a package of 4 lessons with her, as I wanted to refresh my skills. She offered me a huge array of tips and tricks for piano technique, and showed me many resources and books I could use for myself and my students.
My lessons were everything I wanted and much more. I came away with renewed enthusiasm and heaps of up-to-date information.
I highly recommend Annie as a delightful and professional teacher.
Gioi- Piano Accompanist and Tutor
Even after only a few lessons with Anastasia, my approach to the keyboard was completely revolutionized. Each lesson is jam-packed with wonderful concepts that liberate my playing and release my musicianship. I am so grateful to find such a generous teacher, who is passionate about growing and helping other teachers to fulfill their potential. The Taubman and other concepts she shares challenge my thinking about playing and teaching piano in the most refreshing ways. They invigorate my own teaching with quality direction and instill in me renewed desire to explore more repertoire and the confidence to continue to challenge myself by tackling works I love with healthy movement which leads to ease and musical freedom.
We are exclusively online!
COVID-19 has meant a lot of people are stuck inside twiddling thumbs… learn to twiddle every finger as now is the perfect time to start learning to play piano and bringing musical joy into your world!
Click the button below to book your first lesson for free today!
Book Blast Program
We are excited to announce that our Book Blast holiday programs for beginners to intermediate students are back. Some of our students have learnt up to 80 songs really well in just one week through this program! Find out how you can learn to play amazing piano as quickly by clicking below.